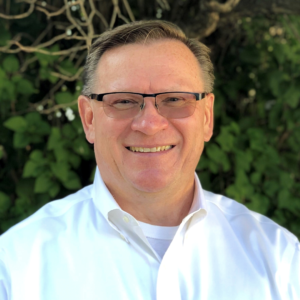 Glyn Jones
Senior Partner
A Chemical Engineer, Industrial Hygienist, and Safety Professional with over thirty years' experience as a consultant has made Glyn a recognized expert. He is a recent winner of the Work Safe Alberta Occupational Health and Safety Individual Achievement Award from the Government of Alberta. As one of the Sr. Partners in the firm, he is known as a great mentor and a thought leader in the profession, providing subject matter expertise and instructing several University Courses through the University of Alberta, University of Calgary, and the University of New Brunswick. He can often be found at professional safety conferences delivering technical sessions, leadership programs, or the keynote address.
LinkedIn: View Profile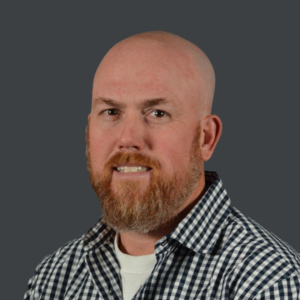 Paul MacKinnon
Senior Partner
Paul has been consulting in Environmental Health for over 25 years. He is a Certified Industrial Hygienist (CIH) and holds degrees in both Chemistry (B.Sc.) and Environmental Health (M.S.). He has a wide range of industrial and commercial experience, including environmental remediation, oil and gas operations and turnarounds, construction, and work in open pit and underground mines. He is often asked to work with regulators, and provide guidance on complex topics such as understanding human health risk and exposure standards. As a Sr. Partner, Paul is actively involved in the business direction and growth, systems support, and mentoring staff.
LinkedIn: View Profile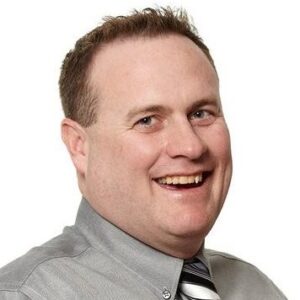 Trent Windsor
Partner – Ottawa, ON
With over 20 years of experience in the environmental field, Trent is a trusted expert in the field. Focused on hazardous materials and occupational health, Trent has led teams in hazardous materials surveys and abatement, radon investigations, health and safety program development and management, Phase II ESAs, soil and ground water remediation, and spill response.
LinkedIn: View Profile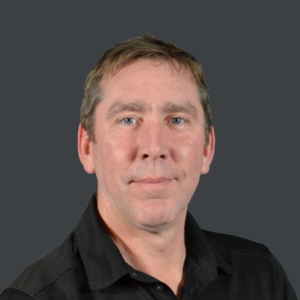 Brad Burwash
Partner – Calgary, AB
Brad Burwash provides leadership and guidance to EHSP Calgary's hazardous materials and industrial hygiene divisions. Setting the standard for high-quality consulting service, Brad is the key contact for our major clients in the educational, governmental, construction, and industrial sectors.
LinkedIn: View Profile
Group Leaders and Senior Experts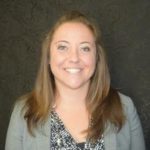 Jessica Frost
Associate, Operations, Client Relations
Forward looking, Jessica is the always helpful "connector" guiding both new and existing clients to find the right service or expert at EHSP. Skilled at bridging the gap between technical experts and practical business needs, Jessica is also well known in the health and safety field as a Safety Professional (CRSP) and Lead Auditor. Her experience in organizing and directing audits, large and small, is matched by few others in the industry. Jessica works closely with the Partners, and is a strong leader in our Safety and Risk Management group.
LinkedIn: View Profile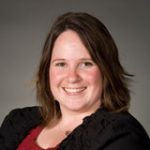 Kim Connolley
Associate, SRM Group Manager, Senior Safety Specialist – Calgary, AB
As SRM group manager and senior safety specialist, Kim Connolley provides direction and guidance to EHSP's safety and risk management team. Leading small to large scale projects, her expertise includes safety auditing, H&S program development and maintenance, and onsite consulting for various clients.
LinkedIn: View Profile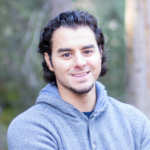 Robbie Carrozza
Associate, Edmonton Group Manager/Senior Industrial Hygienist – Edmonton, AB
With over 9 years of experience as an industrial hygienist, Robbie's passion for the industry fuels his standard for high-quality consulting services. His areas of expertise include project management for industrial hygiene, hazardous materials, and risk management work, IAQ assessments, and LEED testing. Robbie has provided his expertise to clients in the government, public health, education, manufacturing, and oil and gas sectors.
LinkedIn: View Profile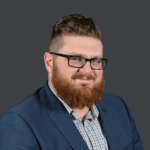 Kevin Schmidt
Associate, Ottawa Group Manager – Ottawa, ON
Joining EHSP Calgary in 2006 as a summer student, Kevin Schmidt stayed on to pursue a career as an industrial hygiene consultant and has grown to become the Group Manager for EHSP Ottawa. He has traveled extensively, helping clients in the construction, manufacturing, and oil and gas industry.
LinkedIn: View Profile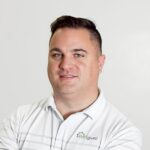 Mike Gordon
Associate – Winnipeg, MB
Mike Gordon has 24 years of experience as a mechanical engineer, specializing in workplace safety. Mike's areas of expertise include safeguarding and hazard and risk management. He helps clients maximize productivity and achieve safety goals by designing customized safeguarding solutions.
LinkedIn: View Profile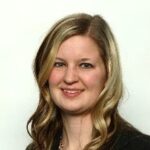 Kristin Petaski
Associate – Winnipeg, MB
Kristin Petaski is a manufacturing engineer with a strong focus on occupational health and safety. Specializing in machine safeguarding and risk assessments, she helps companies control machinery-related hazards while keeping operational goals at the forefront.
LinkedIn: View Profile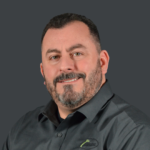 Jeremy Mott
Associate – San Jose, CA
Focused on maintaining EHSP's standard of providing high quality and effective health and safety solutions, Jeremy provides senior leadership and technical oversight to our growing team of OHS consultants in the Bay Area. As an industrial hygienist with over 20 years of experience, his areas of expertise include evaluating occupational exposures to physical and chemical hazards and developing and implementing of industrial hygiene programs.
LinkedIn: View Profile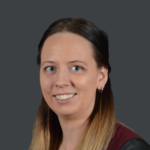 Nicole Dunsmore
HAZMAT Group Manager – Calgary, AB
A hazardous materials consultant since 2010, Nicole has extensive experience in hazardous materials assessments, asbestos abatement inspections, and air monitoring for occupational exposure compliance. As manager of Calgary EHSP's HAZMAT team, she coaches and trains junior staff, provides technical guidance, and manages client expectation.
LinkedIn: View Profile