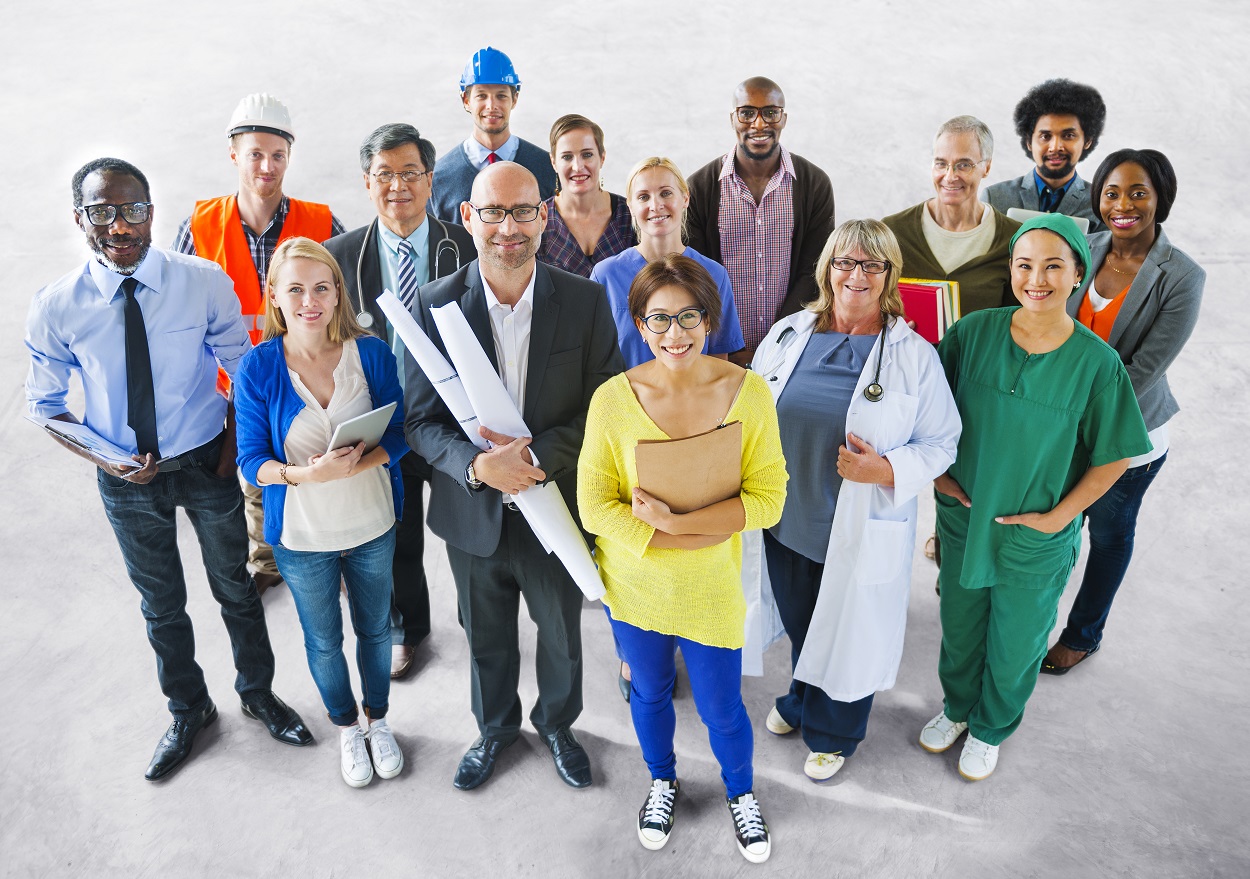 Integrated Worker Health (IWH) is a holistic approach to managing the health and safety of employees. Based on the National Institute for Occupational Safety and Health's (NIOSH) Total Worker Health® concept, IWH recognizes that one's employment and work conditions can significantly influence their physical, mental, psychological, and social health, and moves from the traditional practice of simply protecting employees from physical hazards. It considers all job-related factors that can affect worker health such as:
Physical – Health risks, biometrics, medical conditions, and lifestyle.
Mental – General mental health, coping skills, anxiety and depression management, and burnout prevention.
Work – Perceived stress, productivity, work experience, engagement, physical and psychological safety, management of risk.
Life – Financial security, relationships, and work-life integration.
IWH then focuses on addressing these environmental determinants following the Hierarchy of Controls principle.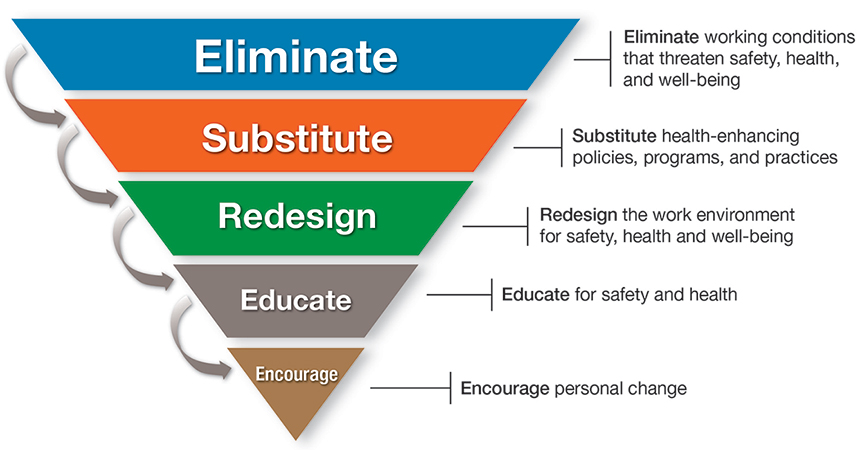 Image from NIOSH Total Worker Health®: Let's Get Started
Due to its multifaceted nature, an integrated approach to managing IWH is key to its success. This requires cooperation between Occupational Health and Safety, Human Resources, and the corporate leadership group.
Benefits of IWH
Planning your health and safety management system with IWH in mind can yield great benefits for the organization and its employees. It explores opportunities to both protect workers from hazards and promote mental wellness, work-life balance, and healthy relationships. It also allows the organization to conform to the changing legal landscape of managing health and safety (e.g., Alberta's Bill 30 on workplace bullying, changes in workers' compensation coverage for employees who experience a workplace mental injury due to violence and harassment) and manage the demands for social change.
How EHSP Can Help
Are you considering applying IWH to your management system and want to learn more about how IWH fits into your business? Or perhaps the decision has already been made and you require guidance on realizing IWH in your organization. No matter where you are in the IWH implementation process, EHSP has a full range of services to support you.
Understanding that each organization's needs are unique, we offer the following services:
Gap Analysis for IWH Readiness
Implementation Strategy Planning
Integrated Worker Health Management System Planning
IWH Program Development
Program Roll Out Support
Training and Coaching
Ongoing Support
For more information on how we can help you implement IWH, please contact us at [email protected] or at 1.877.243.6838.