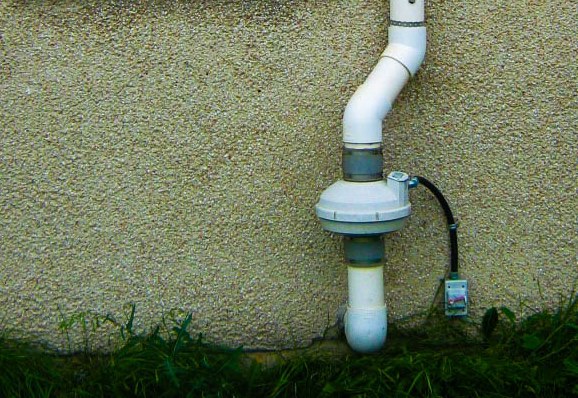 Radon Consulting
EHSP offers a full range of radon consulting services designed to support our clients. Our services begin with the initial stages of radon detection and extend to the implementation of innovative and cost effective mitigation solutions.
What is Radon?
Radon is a naturally occurring radioactive gas that is present throughout the environment. It is invisible, odourless, and tasteless.
Outdoors, radon is diluted to low concentrations, lowering its health effects to negligible levels. Indoors, radon can accumulate to high levels in negatively pressurized buildings. Due to the characteristics of radon, building occupants can be unknowingly exposed and prolonged exposure will increase the risk of lung cancer to occupants.
The Health Canada guideline for radon is 200 becquerels per cubic metre (Bq/m³). What are the levels in your home and workplace? Keeping levels as low as reasonable achievable (ALARA) is a best practice for radon and cancer prevention. Measuring the levels in your environment is a great first step. Learn more about radon's effects and how to control it here.
EHSP Radon Consulting Services
Our Canadian National Radon Proficiency Program (C-NRPP) certified air quality experts can provide the following services:
Short and long term radon detection studies
Radon testing and results interpretation
Design and implementation of mitigation solutions
Post mitigation verification air testing
Radon awareness training
Why Hire an EHSP C-NRPP Certified Professional?
C-NRPP is a certification program that establishes guidelines, training, and resources for the provision of radon services by professionals. With EHSP's C-NRPP certified professionals, you will receive quality services that reflect the highest standards in radon consulting.
Ensure devices are strategically placed to capture accurate amounts of data
Receive definitive interpretation of test results
Verify that appropriate mitigation solutions are installed specific to the nature of the building
Benefit from our multi-dimensional approach to occupational health and safety delivered by our Canadian Registered Safety Professionals (CRSPs) and Certified Industrial Hygienists (CIHs)