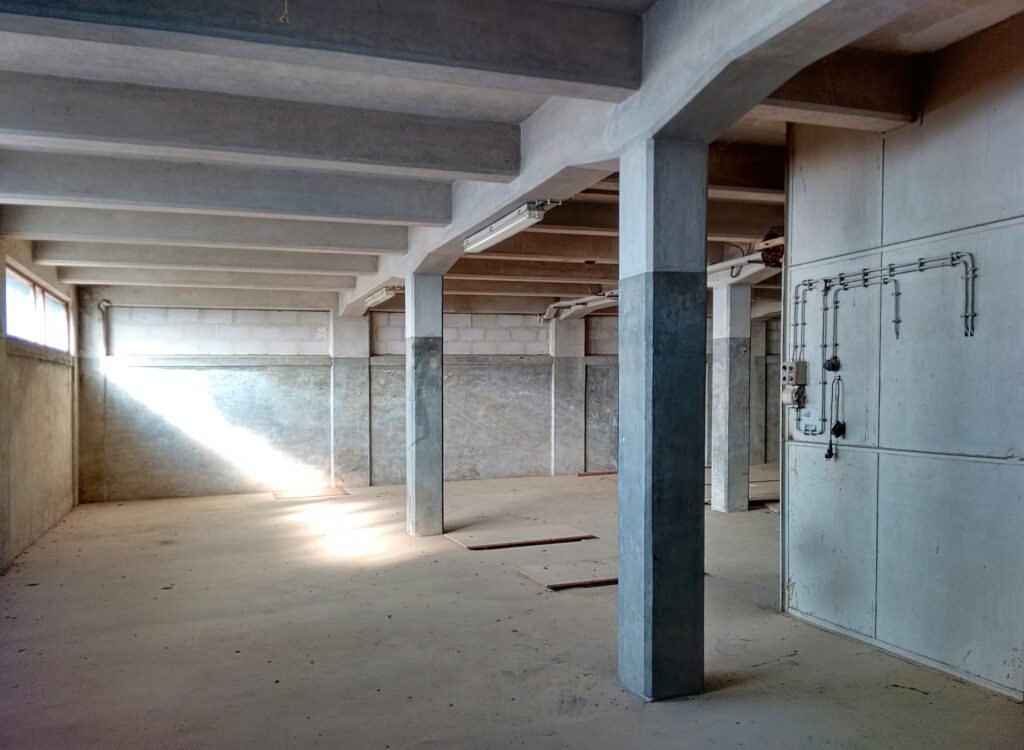 November is Radon Awareness Month in Canada. Classified as a carcinogen by the International Agency for Research on Cancer (IARC) in 1988, radon is a leading cause of lung cancer (second only to smoking) worldwide. In Canada, it is estimated that 16% of lung cancer deaths are related to radon exposure (approximately 3,300 deaths each year). However, despite the grave risks that radon presents, it is often easily overlooked because radon's physical characteristics make it undetectable to human senses. The goal of Radon Awareness Month is to remind people that radon continues to be a threat and that measures can be taken to prevent this health risk.
To help spread awareness, we talk about how people can be exposed to radon, its health effects, the mitigation strategies to prevent exposure, and how EHSP can help you put those strategies in place.
What is Radon and How do You Get Exposed?
Radon is a naturally occurring radioactive gas that is present throughout the environment. It is a product of the decay process of uranium found in soil, bedrock, and mineral deposits. It is invisible, odourless, and tasteless. It seeps out from the ground and into the air. Outdoors, radon gets diluted to low concentrations, lowering its health effects to negligible levels. Indoors, radon levels can build up over time and prolonged exposure can lead to lung cancer.
Radon gas can be found throughout Canada, with Manitoba, Saskatchewan, New Brunswick, and parts of British Columbia showing the highest levels. This is dependent on the amount of uranium in underlying rock and soil in the area. Because of the prevalence of radon, Health Canada established acceptable radon exposure levels of 200 Becquerels per cubic metre (Bq/m3). Exposure to less than 200 Bq/m3 of radon is considered low risk. Anything over that is cause for concern and must be controlled.
Radon in Homes
All homes in Canada have radon gas in them. The areas most prone to radon accumulation are those that touch the ground (basement and main level) and are poorly ventilated. It enters through openings such as "cracks in foundation walls and in floor slabs, construction joints, gaps around service pipes, support posts, window casements, floor drains, sumps or cavities inside the walls" (Health Canada, 2009).
Radon in The Workplace
According to CAREX Canada, an estimated 190,000 Canadian workers are exposed to radon. Depending on the type of work activities and work locations, some workers may be more at risk for overexposure to radon than others. Some examples of these include the following:
Working in underground areas such as mines, electrical vaults, tunnels, and subways or sewer systems where radioactive minerals or gases may be present;
Disturbing ground that contain hydrocarbon-bearing geological formations during oil and gas production; and
Water processing to remove minerals and other impurities at water treatment facilities may release radon into the environment.
It is important to note that overexposure is not only limited to heavy industries. In a study conducted by CAREX Canada in 2016, 4 out 5 industries most exposed to radon are more administrative in function. These include elementary and secondary schools, provincial and territorial public administration, universities, and other federal government public administration. While they are considered to be in the low exposure category, there is still a need for controls to ensure that employees can continue working safely.
Health Effects of Radon
The most common way for radon gas to enter the body is by inhalation. As radon gas decays, it turns into tiny radioactive particles which stick to dust in the air, and are then breathed in. These particles can damage the cells lining of the lungs, eventually leading to lung cancer.
The effects of radon can be further exacerbated by smoking. Majority of deaths related to radon occur among smokers.
Controlling Radon Exposure
There are two main steps to control radon exposure:
Radon Testing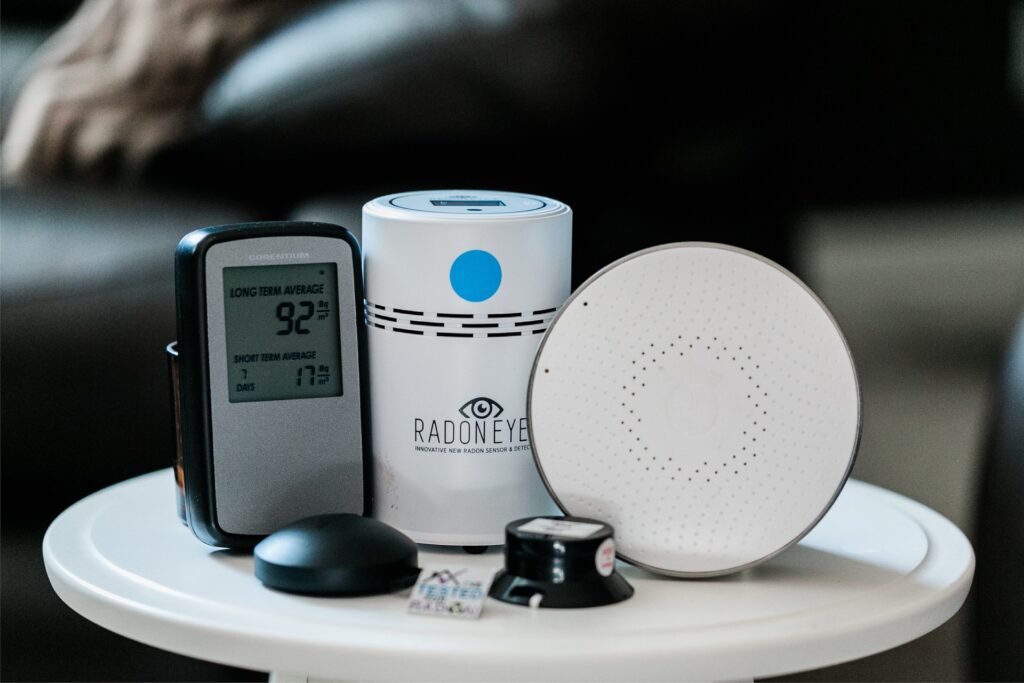 Due to radon's physical characteristics, the only way to determine if occupants are being overexposed to radon gas is by doing testing. Health Canada recommends conducting long-term testing (for a minimum of three months) during the winter months as this is when buildings tend to be sealed (windows and doors are closed) and ventilation is low.
Testing can be done both by property owners and by radon measurement professionals. Should property owners wish to do the tests themselves, they can purchase long term detectors provided in this list by the Canadian – National Radon Proficiency Program (C-NRPP). Each device has detailed instructions on how and where to set up the device. These are usually placed in the lowest level of the property (either basement or ground floor). Health Canada provides guidance on how to select proper measurement locations (see Section 5.2) to ensure that it is capturing accurate amounts of data. After the three-month period, the devices should then be sent to a lab for analysis.
If hiring professionals to conduct testing, make sure that they have been certified by C-NRPP. A great benefit to hiring professionals is that they will ensure that devices are strategically placed, interpret test results, and suggest mitigating solutions appropriate to the property as part of their services.
Mitigating Solutions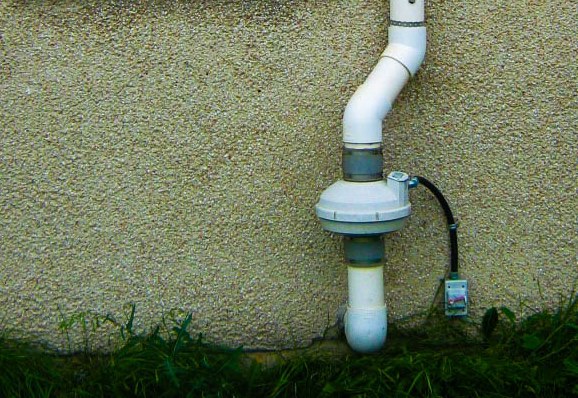 If testing results show radon levels over 200 Bq/m3, the next step is putting mitigation solutions in place. Radon can never be fully eliminated, but they can be controlled to below acceptable occupational exposure levels. Depending on what is causing the radon gas build up, the control solutions can range from closing/sealing any openings such as cracks on walls or pipes to installing a pump that pulls radon outside.
For this stage, it is important to hire a C-NRPP-certified radon mitigation professional. They have been provided training and continue to keep up to date on regulation and best practices with regards to radon control. They will install radon mitigation appropriately sized for the building and conduct a post-installation test to ensure that radon levels are being lowered.
To encourage Canadian homeowners to install radon mitigation on their properties, there are grants available through The Lung Association for those from low- or moderate-income households. For more information on eligibility criteria and requirements, please refer to their website.
How EHSP Can Help
As experts in occupational hygiene and indoor environmental quality, we have extensive experience helping clients from the initial stages of radon detection to the implementation of cost-effective mitigation solutions.
Our C-NRPP certified consultants offer the following services:
Short and long term radon detection studies
Radon testing and results interpretation
Design and implementation of mitigation solutions
Radon awareness training
For more information on how we can assist you, please don't hesitate to contact us at [email protected] or at 1.877.243.6838.
SOURCES AND FURTHER READING
Canadian Centre for Occupational Health and Safety – Taking Action on Radon Exposure at Home And at Work
Canadian – National Radon Proficiency Program – Testing For Radon
Canadian – National Radon Proficiency Program – What is Radon?
Cancer Care Manitoba – Reduce Exposure to Radon
Government of Ontario – Radon in The Workplace
Health Canada – Radon Action Month And Lunch Cancer Awareness Month – November 2019
Health Canada – Radon Gas: It's in Your Home
J. MacLaughlin – An Historical Overview of Radon And its Progeny: Applications And Health Effects – J. McLaughlin
National Cancer Institute – Radon and Cancer
Work Safe Alberta – Radon in The Workplace
World Health Organization – What is Radon? What Types of Cancer Can it Cause?