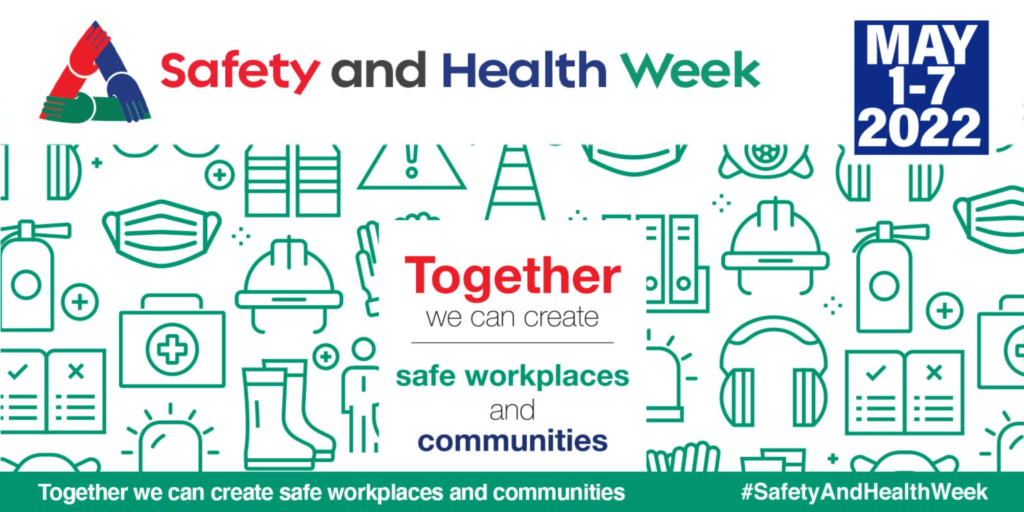 Safety and Health Week is once again upon us! Also known as NAOSH week, the goal is for employers, employees, and the public to take this opportunity to focus on the importance of good planning, competence development, and communication in preventing workplace injuries and illness.
It's also a week to celebrate everyone's efforts to drive safe production! The Partners and employees of EHS Partnerships Ltd. recognize the importance of health and safety across our organization and those of our clients. We actively promote the importance of injury and illness prevention at work and at home. We recognize that safe work is the outcome of the right investment in occupational health and safety.
This week, we hope you were able participate in the health and safety events and activities being coordinated by local, provincial, and regional committees. This grassroots effort includes thousands of volunteers who share the focus and vision of making tomorrow's workplaces and communities safer. If you haven't had the chance yet, check out the remaining Safety and Health Week events here: EVENTS
On behalf of EHS Partnerships Ltd. we wish you all an enjoyable and productive rest of your week. We hope you will take a few minutes each day to talk safety with your employees, your boss, your neighbours, and your family.