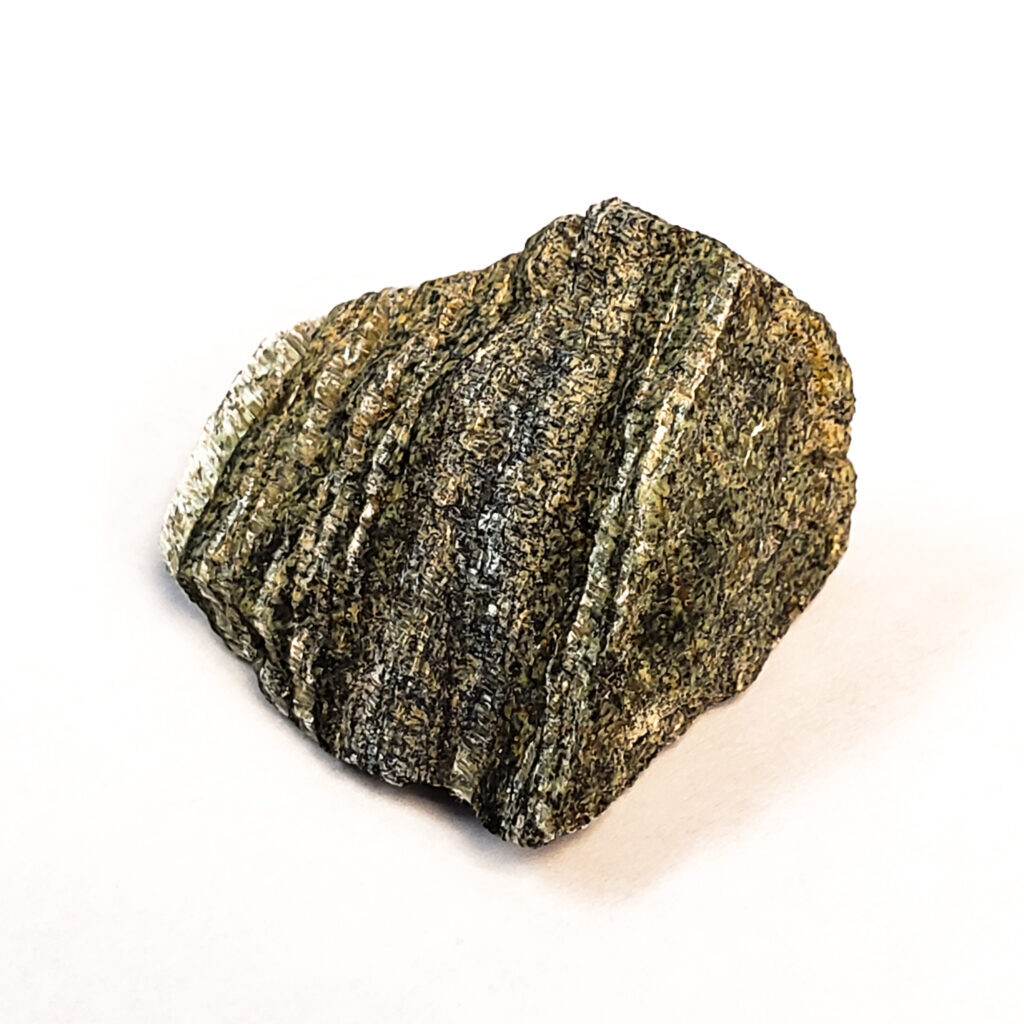 Today is the last day of Global Asbestos Awareness Week (April 1-7, 2022). It makes you wonder how it came to be that we must still worry about asbestos exposure in buildings. Many people are surprised to know that asbestos is still found in large numbers of buildings and they wonder what they can do about it. Asbestos has been around for a long time (check out our blog on the history of asbestos for more in depth information). The use of asbestos fibres in products and materials date back to the Ancient Greeks and Romans. Two thousand years after lung issues were identified in Roman slaves that wove asbestos cloth, we're still working to remediate the lasting impacts of the extensive use of asbestos.
The industrial revolution realized the development of countless asbestos products. The first clear link between asbestos exposure and lung cancer was established in the 1930s. Despite further evidence from the medical community linking asbestos exposure to lung cancer and other cancers, the industry continued forward installing asbestos in schools, factories, hospitals, and even our homes.
Throughout the 60s, 70s, and 80s, millions of buildings and homes were constructed using asbestos containing materials. What was once referred to as "Canada's white gold" is now requiring a nationwide cleanup. In response to the growing statistics of occupational related illnesses and death linked to asbestos exposure, the government has established strict processes to control and manage all aspects of removal. However, Canada is one of the last developed countries to officially ban the import and export of asbestos products. Many European countries banned asbestos entirely in the early 2000s.
The Future of Asbestos in Canada
In October 2018, the federal government announced the first steps to prohibit asbestos and asbestos-containing materials in Canada. The final ban on all uses of asbestos takes effect in 2029. As it stands Canada and the US are the only G7 countries that have not entirely banned the use of asbestos.
Asbestos removal and management is now highly regulated to protect workers and the public. Abatement of hazardous materials is often the first step taken before a demolition or renovation project can proceed. This requires strict adherence to building codes and safety legislation.
Managing Asbestos in Buildings
On determining if the presence of asbestos at home, asbestos expert and EHSP's senior technical expert in hazardous materials Brad Burwash said, "If you think you may have asbestos containing materials in your home or at work, you need to conduct a survey to determine potential containing materials and the condition of the material. A sample of the material should be collected, this can be conducted independently or by a consultant. Send the samples to a certified lab for analysis. The lab can verify the type of asbestos, in what quantity."
Once asbestos is identified, Burwash said, "Depending on the type of material, condition and its location the material could be managed in place, if it remains undisturbed. Otherwise, you should consult with abatement technicians to have the material properly removed."
It is important to monitor the condition of the asbestos – ensure it will not be impacted by daily activities or any work that may take place in the building. Trade workers should be notified as to where the asbestos containing material is located, in case their scope of work may impact the material. Consult with the Alberta Asbestos Abatement Manual. This manual can help determine how to handle when managing, based on a few factors such as: exposed surface area, water damage, accessibility of the material (is it in the ceiling or a public space), activity and movement around the material, and rate the friability factor (how easily fibres can be released). Note that the Alberta OHS is anticipated to conduct extensive updates on the manual in 2022.
Where to get more help? There are numerous government websites that offer further information and can give general advice:
For more specific inquiries, you can contact EHS Partnerships at 1.877.243.6838. EHS Partnerships has over thirty years working to prevent and manage asbestos exposure. In light of asbestos awareness week, prevention is the best method to manage occupational illnesses associate with asbestos exposure.