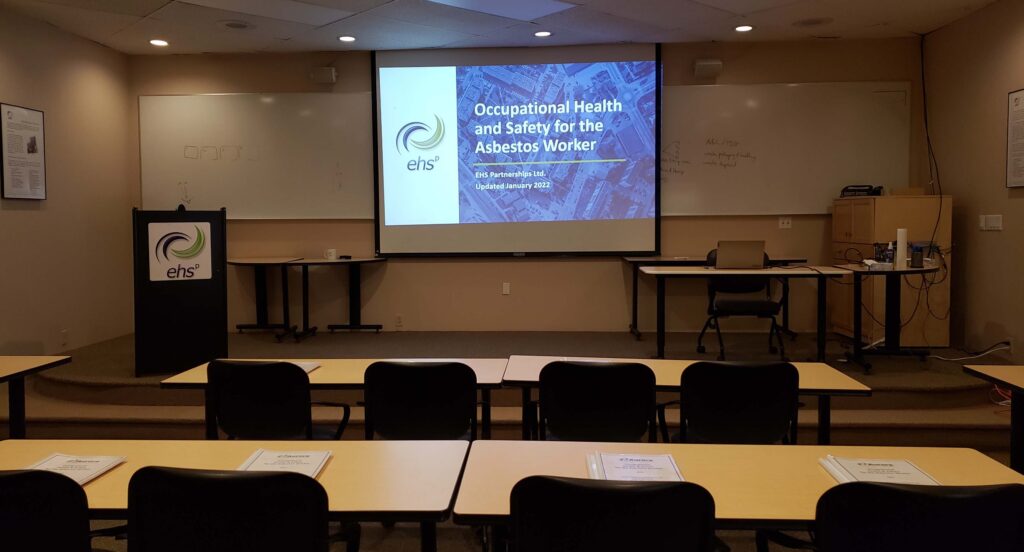 EHSP continues to observe government guidelines related to COVID-19 to make sure we can safely hold the asbestos courses. In line with the recent changes announced by the Government of Alberta, we have made some adjustments on our policies:
Proof of vaccination or a negative COVID-19 test result is no longer required for students.
Courses will be held at full capacity.
When physical distancing cannot be maintained because of number of students, we will require all participants to wear masks during the course.
The training room and other spaces on-site will be open for participants during lunch breaks.
Our next asbestos course will be on March 9-10. Other upcoming Spring 2022 courses are as follows:
April 20 – 21
May 18 – 19
June 15 – 16
To register for any of the courses or if you have any questions, please contact our office at 1.877.243.6838. For more information on our asbestos course, please refer to 2-Day Asbestos Course.