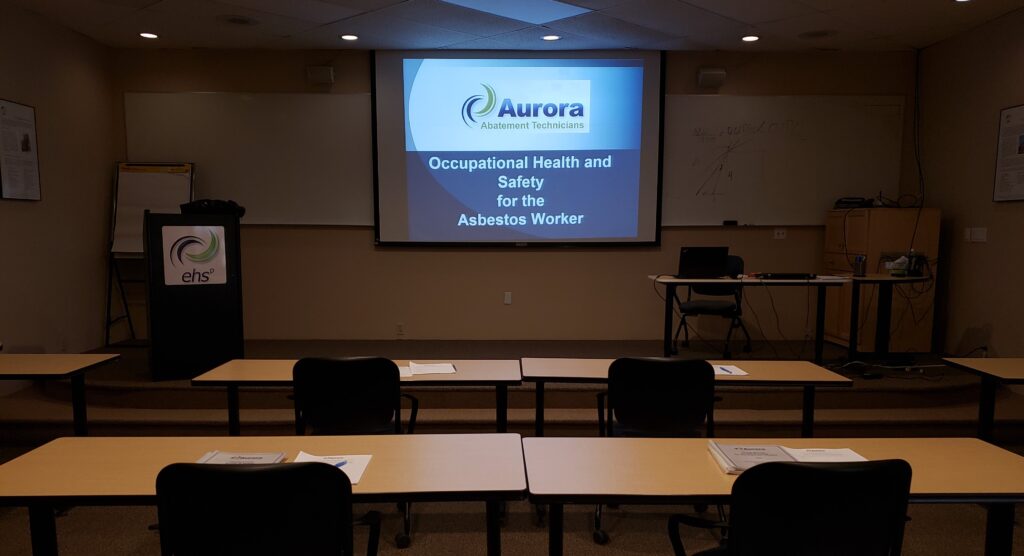 In line with the new COVID-19 guidelines announced by the Government of Alberta on September 20, 2021, we have made some adjustments on how we conduct our asbestos courses:
Students must either be fully vaccinated or show a negative COVID-19 test result.

Fully vaccinated students must present their vaccine record to the receptionist prior to entering the classroom.
Unvaccinated students must have a negative COVID-19 test result within 3 days prior to attending the course. As an alternative, EHSP offers onsite rapid antigen testing that can be completed for students as they arrive on Day 1. A fee of $75 will be charged and students must arrive at the premises 15 minutes early.

Face covering must be worn throughout the course.
The training room will be closed during lunch breaks. Students are required to leave the premises during the lunch hour.
All course payments must be completed prior to the first day of the course.
These practices will be in place until further information is provided. Currently, we are only offering courses at the Calgary office. However, should our Edmonton courses resume or should a special course be held at a client-requested location, these practices must also be adhered to.
If you have any questions prior to attending the course, please do not hesitate to contact our office at 1.877.243.6838 or at [email protected]. For more information on our asbestos course, please refer to 2-Day Asbestos Course.