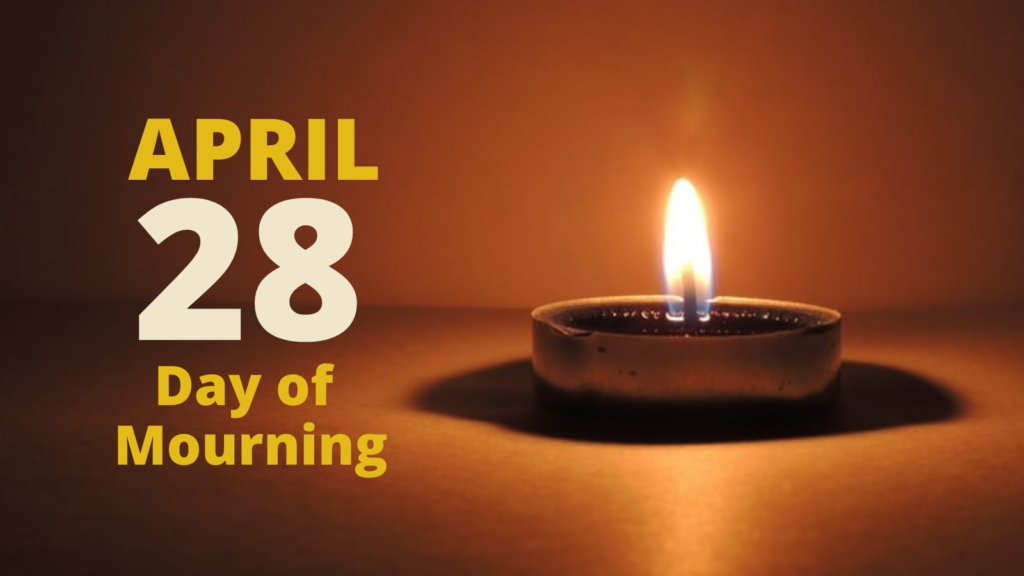 Every year we have over 1000 deaths in Canada due to workplace exposure hazards. Two thirds of these are due to occupational disease as a result of workplace exposure to hazardous substances. The annual workplace fatality rate has not changed significantly in more than a decade. We need to do something different, we need to do more. Change will require the business leadership team to engage with employees in a meaningful way to discuss workplace safety, and actively recognize, assess and control workplace hazards. We need to start this important conversation today.
Today, as we remember the victims of workplace tragedies, it is important that we start effecting the changes needed to protect workers and prevent further workplace illnesses, injuries, and deaths.
EHSP is here to help. While we can't fully stop workplace incidents, we can support your efforts to do more by helping to identify safety blind spots and bringing the safety leadership message to your workplace. If you want some support or a hand-up, just give us a call. We are ready when you are.